In a dynamically changing world, it is essential to have partners that you can rely on.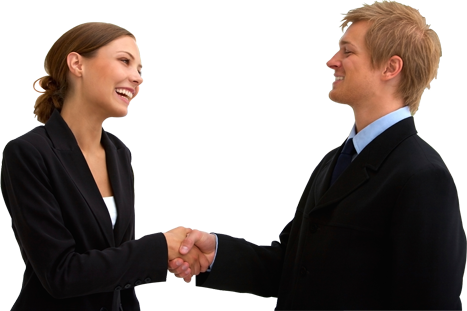 INTEGRATED SILICON SOLUTIONS INC.
ISSI is a technology leader that designs, develops, and markets high performance integrated circuits for the following key markets: (i) automotive, communications, (iii) digital consumer, and (iv) industrial/medical/military. Their primary products are high speed and low power SRAM and low and medium density DRAM. They have been a committed long-term supplier of memory products, including lower density and smaller volume products, even through periods of tight manufacturing capacity.
Western Digital Corporation
Western Digital is the world's largest supplier of flash memory cards. Serving both consumers and original equipment manufacturers (OEMs), Western Digital designs, develops, manufactures and markets flash storage products (Solid State Solutions) for a wide variety of electronic systems and digital devices. Western Digital also licenses its technology to a number of other industry-leading companies. With flash memory's capability for storing large amounts of data in a compact, removable or embedded format, Western Digital's products have helped drive the exponential growth in sales of digital consumer devices, Industrial and Automotive Solutions.
Tianma Europe GmbH
TIANMA offers a wide range of TFT LCDs for many applications and markets. Some modules are optimized for wide viewing angle (SFT), others for use in bright sunlight (transflective/high luminance). Again others are optimized for long LED lifetime or to withstand against large shock an vibration. Several surface options can be chosen: Clear, antiglare or antireflective. Most of the modules have a replaceable backlight..
Lumissil Microsystems
Lumissil Microsystems is a division of Integrated Silicon Solution Inc. (ISSI). Their odyssey at ISSI began with innovative LED drivers that continue to have great impact on many popular products. Through a series of strategic acquisitions, we amassed technologies in touch sensors, audio, microcontrollers, power management, and connectivity; with the goal of becoming best-in-class analog solution provider for automotive, IoT and industrial markets. They deliver a diverse portfolio of high performing, innovative but pragmatic analog semiconductor products. Connecting your next idea to the Analog world of light, touch, sound, power and control.

GreenWaves Technologies
GreenWaves Technologies, a fabless semiconductor company, designs disruptive ultra-low power embedded solutions for interpreting and transforming rich data sources such as images, sounds, radar signatures and vibrations using AI and signal processing in highly power-constrained devices such as hearables, wearables and IoT sensors. Founded in 2014, GreenWaves' mission is to revolutionize the market for next generation hearable devices and intelligent sensors. The company is headquartered in Grenoble, France. 

SPARK Microsystems
SPARK Microsystems is a fabless semiconductor company leading the way towards ultra-low power, ultra-low latency wireless communications. With its patented technologies, SPARK Microsystems delivers order-of-magnitude better bandwidth, latency and power consumption compared to legacy wireless protocols. The company also seeks to bring battery-less operation to the market. SPARK Microsystems was founded in 2016 and received its first patents in 2020 in the US and abroad. The company is based in Montreal, Quebec, Canada